Delivered Direct To Your Family
Click Below To See Our Free Range Verified Testing Results & Our Local Farms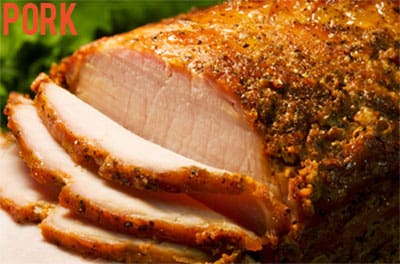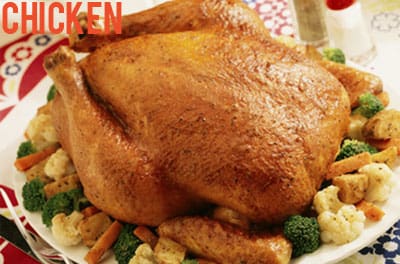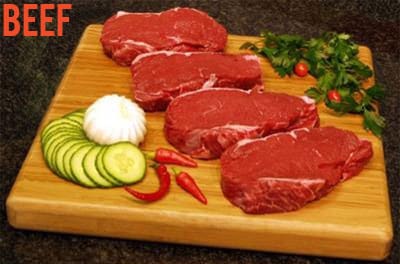 Welcome to Nutrafarms Inc.

Nutrafarms Inc. is Ontario's leader in providing locally grown, natural, no added hormones, and antibiotic free Ontario beef, poultry, pork, and fish. Nutrafarms Inc. was founded in 2001 and currently services the province of Ontario.
We are proud to provide Ontario residents with the comfort of knowing exactly where their meat comes from, as well as, knowing they are eating meat that is free from added hormones, antibiotics, and other growth promotants. All of our animals are treated humanely and are from local family farms, who respect both the animals, and the environment. We look forward to delivering quality meats and exceptional service in Ontario for many years to come.
Why To Choose Us?
100% Drug Free
Everything Natural!
This is our motto, and we are experts in delivering the best, 100% natural meats in the market. Nutrafarms Inc. works with three primary farms in Ontario: Our beef comes from a farm near Creemore, Ontario, and is an 8th generation farm. Our pork comes from a farm by Sarnia, Ontario, and is a 5th generation farm. Our chicken comes from a farm in the Niagara area, and is a 3rd generation farm.
We are distributing beef, pork, chicken, fish, and vegetables, all naturally raised and grown.
No GMO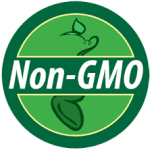 More and more people are avoiding GMOs, and for good reason. You can take comfort in knowing Nutrafarms Inc. has the same beliefs. All of our Individually Quick Frozen (IQF) fruits and vegetables are GMO free, and are sourced as close to local as possible. Every year, our pork, chicken, and beef farmers carefully grow and select feed for their livestock that contain no GMOs, as much permissible by government standards. For example, Nutrafarms Inc. beef cattle primarily feeds on grass that has been growing in the same pastures since the mid 1800's; no pesticides or fertilizers have ever been needed or used.
Farming Difference
Nutrafarms Inc. is unique in its approach to farming, in that we raise our animals in closed family farms, using farming methods dating back 8 generations, to the 1850's. All of our beef, pork, and chicken, are raised without the use of any antibiotics, artificial hormones, or any growth promoting drugs or chemicals.
Free roaming cattle – free from human interaction, offering 1000's of acres of stress free environment, grazing on grass that has been untouched by people for over 100's of years. The cattle enjoy water that flows down the Niagara Escarpment, from fresh water springs, in a clay pipeline that was dug long before the time of industry and pollution.
Cage free pork – live a high quality of life, from the time they are piglets, raised as a family, before being weaned from their mother in a natural way. Nutrafarms Inc. happy pigs live in a natural environment, with straw bedding, plenty of fresh, purified water, and an all-vegetable, drug free diet. A low stress environment is created for our pigs to play and socialize in a natural behavior.
Antibiotic-free chicken – are raised in an environment which promotes double the free roaming space on natural straw bedding. The chickens are not rushed to weight, and usually take 70-80 days to grow to adulthood (double the time of the average chicken farm). The chickens are fed an all natural, drug free diet of grains, as well as, fresh purified water that gives them the nourishment to thrive. The lighting in the barns is natural and will offer a stress free environment for them to grow.
Processing Difference
As unique as our farming practices, Nutrafarms Inc. performs at a much higher level when it comes to how we cut and wrap our meats.
Nutrafarms Inc. Beef is harvested when it is ready, never rushed, or pushed. The distance the cattle travels is less than 10 minutes, which is very unique to the industry; allowing for minimal stress to be endured by the animals, resulting in a much higher quality product. All of the beef is dry hung to age a month for optimal tenderness and flavor. Each cut of beef is trimmed to perfection, eliminating all the excess fat, and parts of the cut that are not for consumption. Finally, each cut of beef is individually vacuum packed and flash frozen to lock in the freshness, and superior flavor.
Nutrafarms Inc. Pork is also not rushed to harvest, and travels less than 20 minutes to the processing facility. This process alone reduces stress on the animal and is extremely humane. All of the pork is processed, individually vacuum packed, and flash frozen to lock in the fantastic flavor. All cured pork is naturally smoked in an old fashion smoker. At no time are chemicals used to artificially smoke the pork.
Nutrafarms Inc. Chicken processing is extremely rare in today's day in age. The chicken is farmed within a short 30 minutes from the processing facility. The chicken is processed, cut and packed, and individually vacuum packed, and flash frozen on the same day of harvest; ensuring freshness that is unmatched in the industry. The processing facility does not utilize water to process the chicken at any point, which is also very rare. Lastly, our processing plant is the last remaining plant in Ontario that has a live government inspector checking each chicken, as they move throughout the plant.
Service & Guarantee
Nutrafarms Inc. does everything possible to ensure you have the best quality, flavor, and value of meats, in Ontario. Following up with exceptional service only comes natural to our employees. Nutrafarms Inc. starts by offering each customer custom tailored food packages that suit your individual needs.
Following your order, Nutrafarms Inc. delivers direct to your home, with our friendly uniformed delivery personnel. Nutrafarms Inc. also offers every customer a period of 30 days after delivery to exchange any products they wish. We offer an 18-month guarantee of 100% satisfaction with our packaging and taste.
Food is expensive these days, and the costs continue to rise. However, Nutrafarms Inc. offers all of our customers a 3-year price guarantee, to help stabilize our consumer's grocery budget. The guarantees are provided with no commitment to reorder with Nutrafarms Inc.
Don't have a freezer to store Nutrafarms Inc. meat? No problem! Nutrafarms Inc. offers a new household freezer with every order included in your first purchase, with no obligation to reorder. EAT LOCAL, EAT HEALTHY, EAT NATURAL WITH NUTRAFARMS Inc.!
Our Local and Popular Products