Certified Wild Canadian Fish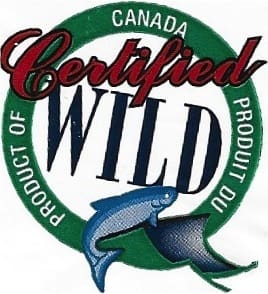 All of our fish is caught in British Columbia waters, and is processed in federally inspected facilities, in British Columbia.
The salmon is wild caught in the Stikine River, by Great Glacier Salmon. Great Glacier Salmon uses gill nets to harvest high oil content Stikine River spring, sockeye and coho salmon. Sets last only 20 minutes, unlike other areas of catch that can take 8-10 hours. These quick sets yield live salmon, which are bled on board and then hand butchered and belly iced in insulated totes within less than 24 hours of being caught. The plant is a HAACP federally approved federal plant that produces its own hydro electricity, enabling the on-going production of ice and the running of a self-sufficient fish processing plant.
We sell only albacore tuna from British Columbia.  The tuna is frozen whole at sea, and frozen as quickly as possible. They are cut and filleted from frozen, using saws and grinding wheels. When thawed for consumption, the fish is essentially as fresh as it was when it was caught. Our tuna is considered Sashimi grade, and is also very high in omega-3 oils.
The sole, cod, and snapper, are also caught in the wild and prepared under the strictest environmental regulations in British Columbia.
 NUTRAFARMS INC. DOES NOT SUPPLY FARMED FISH
Pacific Sockeye Salmon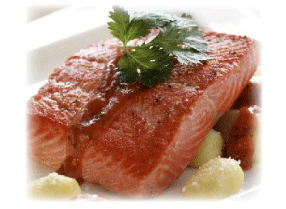 Nutrafarms Inc. wild Sockeye Salmon is caught in the Stikine River, one of Canada's northernmost salmon rivers.
Many of us prefer the rich red colour and firm, flavorful taste of Sockeye. These sustainably harvested fish are a super-healthy source of protein, rich in omega-3 essential fatty acids, and natural antioxidants.
Sockeye is a nearly unrivalled food source of bone-saving, cancer-curbing, vitamin D, with a whopping 1,100 IU per 6-oz serving, or nearly triple the US RDA.
Our flash-frozen portions and fillets come vacuum-sealed for superior quality and convenience.
Pacific Coho Salmon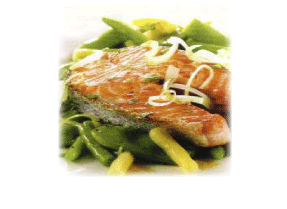 The Nutrafarms Inc. Coho Salmon, also known as Silver Salmon, has less fat than the Sockeye or Chinook, as well as, a paler flesh colour.
Mature coho salmon have a pronounced red skin color with darker backs, and average 28 inches in length, and 7 to 11 pounds in weight.
Pacific Albacore Tuna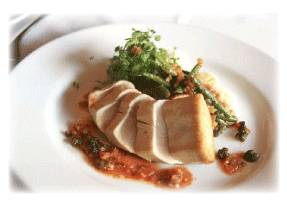 Nutrafarms Inc. recognizes top quality fish when we see it. Trust us when we say, you'll see it in our Albacore Tuna; Tuna so fresh you'll never see it available in markets. In addition to its level of purity, our Albacore
Tuna is classified as sashimi quality loins, proving to be much more favourable by fish lovers, especially when compared against the
common yellowfin, or bluefin tuna, found in sushi bars.
Nutrafarms Inc. Albacore Tuna is sustainably troll-caught and the loin is quickly flash-frozen to preserve it at the peak of freshness. We select younger, smaller Tuna (usually under 12 lbs) for optimal tenderness and purity.
Predatory fish, such as Tuna, accumulate mercury over time. Tests by an independent laboratory show that the smaller, younger Albacore averages substantially less mercury than its older, larger counterparts – which dominate the fresh and canned Tuna market (about 0.08 vs 0.34 ppm).
Pacific Black Cod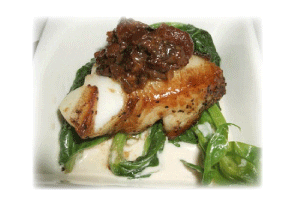 True cod is known for its mild and sweet flavour with a perfect flake which allows for a variety of preparations. It is low in calories and an excellent source of protein as well as being a good source of vitamin B6, potassium, and omega 3 fatty acids.
Nutrafarms Inc. true cod is harvested in the Northern Pacific. It is considered a well-managed species and was certified sustainable by the Marine Stewardship Council standard in 2006. To ensure its sustainability, fishing restrictions, quotas and permits are strictly enforced and fisheries will even be closed to avoid over fishing.
Wild Caught Sole Fish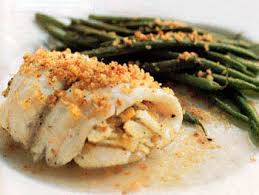 Nutrafarms sole is offered in fillets. Our wild sole from the Pacific has a delicate taste, and firm-texture. Since flatfish quality can vary immensely, wild sole has uniform color and lacks bruises.  Availability of wild sole varies throughout the year, while individual quick frozen (IQF) vacuum packed fish is available, and easily stored while maintaining its fresh taste at any time of year.
Wild Caught Snapper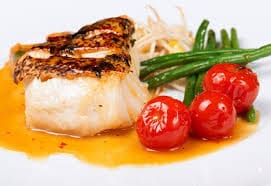 Nutrafarms  Inc. offers wild caught North American Pacific Snapper. This Rockfish is a very tasty, distinctive fish, that will appeal to the most discriminating pallet. Much like the Sole fish, Snapper is seasonal and can be caught filleted, vacuum packaged, individually quick frozen (IQF), and shipped to Nutrafarms Inc. in a climate-controlled environment. This process ensures that our top quality sushi grade fish will be as fresh as good as the day it was caught, for many months.