Try our Ontario Drug-Free Beef!
---
Nutrafarms prides itself on quality and service. When speaking about quality we feel that it is important that our customers receive food in its most natural form without compromising flavour or texture. Our beef is supplied by a community of local farmers, which include farmers who pride themselves on being an 8th generation farming operation. The main focus when raising their cattle is to ensure the animals have the best quality of life possible.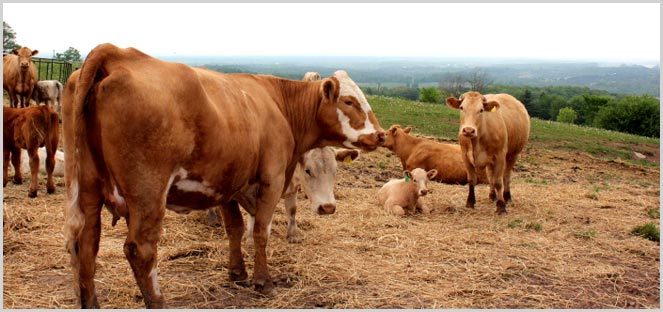 Our calves are born into a cozy barn area with warm and clean hay beds. They will spend approximately 7 months outside eating grass and drinking their mother's milk before weaning. They graze on the many acres of green valley pastures and allowed to frolic at their leisure. There is absolutely no form of confinement aside from the properties vast fence line. Our farmers supplying our cattle have told us directly that "The less stress for the animals, the less stress for the farmers". The animals then graduate their diet to fresh hay, and finally corn silage, ensuring that nice marbling we all look for in our meat. On top of all that, everything consumed by the cows is all being grown directly on site. No feed is ever shipped in, ensuring complete freshness while showing remarkable sustainability and a real sense of purity.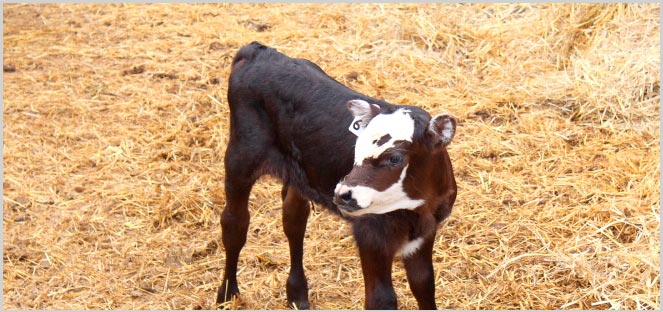 Our farms ensure that the cattle raised are given the healthiest diet possible, which includes fresh spring water that has been flowing down the acreage from atop a hill for many generations. It continues to be the sole source of drinking water for the animals. This also means that the cows in our program will never be given any hormones or sub-therapeutic antibiotics at any time. It is well known that high stress factors are one of the leading causes of sickness. How wonderful is it to know that the lifestyle of these animals ensures a low stress environment hence eliminating the need for sub-therapeutic drug treatment?
Nutrafarms is proud to state that our major goal since inception is to provide families just like yours quality meat while ensuring the animals are raised in safe and healthy environment. With Nutrafarms, you can be confident that your family and friends are getting only the best.